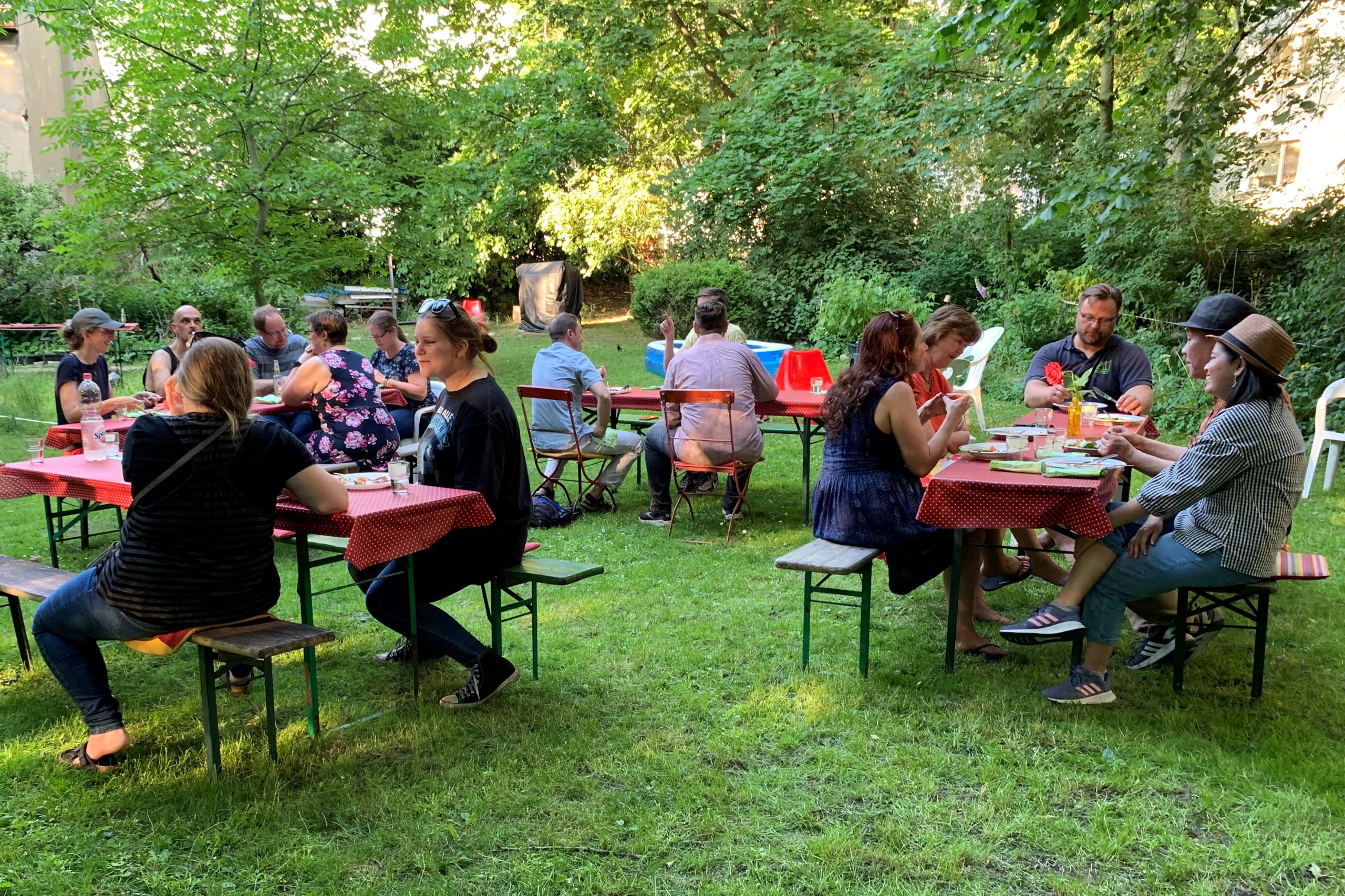 The Forum for Church Planting is committed to creating a movement of new churches in the greater Berlin area. We desire to see new churches from different cultures, denominations, and models – come about in all neighborhoods of Berlin and in surrounding cities.
To see this become a reality, we
– consult and support churches that want to multiply leaders and groups and in turn daughter churches or new locations;
– support mentors and coaches, to support them in accompanying leadership and church-planting teams;
– invest in young leaders and potential planters through mentoring groups or church
planting internships; and
– network, train, and accompany planters and their teams, so that they can be well equipped and continually encouraged throughout their planting process.
Connected to the National Church Planting Process, we promote church planting within the German capital region.
Here are some of our offered programs:
– Monthly Church Planter´s Lunch – Feb 09, March 15, April 19, May 17 (to sign up, please write Timo or register at this link)
– DCPI Training for Planters, Mentors and Mother Churches
March 22-24: Church Planting Essentials 9:00-17:00 (flyer here) (register here)
May 03-05: New Church Dynamics (Flyer here)
June 29-July 01: Churches Planting Churches (infos here)
– NewThing Movement System: 2-year process for church leaders, who want to learn to multiply disciples, leaders and churches. Participation only in individual moduls is possible.
Start:
March 08-09 Reproducing Disciples Catalyst (register here):
October 13-14 Reproducing Leaders Catalyst (register here):
The Church Planting Forum includes:
We're looking for additional, regular contributors in the following areas:
Initiative Team, Event Planning, Mentoring, Training, Administration, and Intercultural
Church Planting
Interested in being part of the Forum or learning more? We look forward to hearing from you! You can also join our Church Planting Network Facebook group.
Here you can subscribe to our (German for now) newsletter.